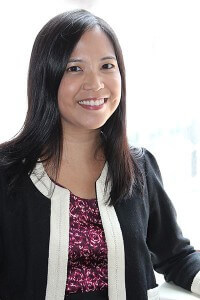 Ms. Hernandez has years of experience at some of the top class action litigation firms in the country. She specializes in representing shareholders in derivative suits.
Ms. Hernandez has successfully achieved several multi-million dollar recoveries in derivative cases throughout her career. She has also had a lead role in cases that resulted in significant corporate governance for companies, which greatly benefits its public shareholders. Notable cases include:
• Harbor Police Retirement System v. Roberts, Cause No. 09-09061 (95th District Court, Dallas County, Texas). Counsel in a shareholder derivative action alleging corporate waste as to a departing executive officer's retirement package. Settlement of the action required substantial modifications to corporate policies, designed to heighten the independence of outside directors in awarding executive compensation.
• Williams v. Nuti et al., No. 1:13-cv-01400-SCJ (N.D. Ga. 2013). Counsel in a shareholder derivative action where settlement required a number of enhancements to the company's corporate compliance program.
• In re Maxwell Technologies, Inc. Derivative Litigation, Case No. 13-CV-966 (S.D. Cal. 2015). Counsel in a shareholder derivative action based on allegations that management misrepresented its consolidated financial statements as they related to the recognition of certain of the company's revenues. Settlement included improvements to the company's policies and procedures concerning the company's compliance with applicable laws and regulations, as well as enhancing the board of directors' oversight of the company's compliance function.
• In re Galena Biopharma, Inc. Derivative Litig., Case No. 3:10­cv­00382­S (D. Or. 2015). Counsel in a shareholder derivative action where management was accused of inflating the company's share price with a misleading marketing campaign and committing insider trading. Settlement included the payment of $15 million to the company, the cancellation of certain stock options that were accused of being improperly granted, and the implementation of significant corporate governance that addressed, among other things, the company's stock option granting policies.
Ms. Hernandez received her J.D. and a Health Law Certificate from Loyola University Chicago in 2009. While in law school she served as Senior Editor for the Annals of Health Law Journal and received the CALI Award for highest grade in Appellate Advocacy. Ms. Hernandez received a Master in Health Services Administration in Health Policy from The George Washington University and a Bachelor of Science degree in Biology from the University of Pittsburgh. She is licensed to practice law in Pennsylvania and New Jersey and is admitted to practice before the United States District Court for the Eastern District of Pennsylvania and the United States District Court for the District of New Jersey.
Ms. Hernandez has also been named a "Rising Star" by Pennsylvania Super Lawyers since 2015.
Ligaya T. Hernandez
101 Lindenwood Drive, Suite 225
Malvern, PA 19355
Telephone: (484) 875-3116
Facsimile: (484) 875-9273
Email: lhernandez@hh-lawfirm.com