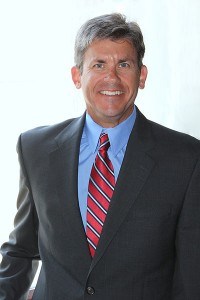 Mr. Hynes is a founding Partner of Hynes & Hernandez, LLC. Prior to forming Hynes & Hernandez, LLC, Mr. Hynes was a partner at two nationally recognized securities firms. He practiced in the area of shareholder derivative litigation at both firms, serving as head of the Shareholder Derivative Litigation Department at the latter firm.
Mr. Hynes has served as lead or co-lead counsel in numerous high profile derivative actions relating to the "backdating" of stock options, including In re Monster Worldwide, Inc. Derivative Litig., Index No. 06-108700 (New York County, NY); In re Barnes & Noble, Inc. Derivative Litig., Index No. 06-602389 (New York County, NY); In re Affiliated Computer Services, Inc. Derivative Litig., Cause No. 06-3403 (Dallas County, TX); and In re Progress Software Corp. Derivative Litig., Civil A. No. 07-1937-BLS2 (Suffolk County, MA). More recently, he was involved in litigation concerning Computer Sciences Corporation, Bainto v. Laphen, et al., Consolidated Case No.: A-12-661695-B (District Court Clark County, Nevada) and NCR Corporation, Williams v. Nuti, et al., No. 1:13-cv-01400-SCJ (N.D. Ga. Apr. 26, 2013). Settlements of these, and similar actions, resulted in significant monetary recoveries and corporate governance improvements for those companies and their public shareholders. Mr. Hynes is currently litigating cases involving breaches of fiduciary duties arising out of the payment of excessive compensation to executive officers, violations of the Foreign Corrupt Practices Act, and violations of the False Claims Act. He recently successfully argued an appeal before the Superior Court of Pennsylvania in the matter of Gray, L. v. DeNaples, L., et al., Docket No. 2198 MDA 2014.
Prior to concentrating on shareholder derivative litigation, Mr. Hynes practiced law at Cozen O'Connor, where he concentrated on bankruptcy and commercial litigation. He was also an attorney with the Defenders' Association of Philadelphia from 1991 to 1996, where he defended thousands of misdemeanor and felony cases and obtained jury trial experience.  Mr. Hynes received his law degree from Temple University School of Law (J.D. 1991, cum laude), and is a graduate of Franklin and Marshall College (1987).  Mr. Hynes is licensed to practice law in Pennsylvania, New Jersey and Montana, and has been admitted to practice in the United States Court of Appeals for the Ninth Circuit and the United States District Courts for the Eastern and Middle Districts of Pennsylvania. He also sat on the Board of Directors of the Public Interest Law Center for six years.
Michael J. Hynes
101 Lindenwood Drive, Suite 225
Malvern, PA 19355
Telephone: (484) 875-3116
Facsimile: (484) 875-9273
Email: mhynes@hh-lawfirm.com